Commercial Installation Solutions
TRUST ADVANTAGE FOR ALL YOUR FURNITURE ASSEMBLY AND INSTALLATION NEEDS.
Advantage Moving & Storage offers a most effective and convenient service that enables commercial and office relocation clients the ability to get back to business without delay. Skilled and efficient crews unpack, assemble and install office sets, reception areas and other modular or system furniture according to plan.
Advantage Moving & Storage is pleased to offer installation services to our commercial clients. Whether you have a growing team, are revamping departments, or are purchasing new furniture, a workspace redesign will likely be necessary. Our expert installation technicians have the expertise to turn your business into a fully functional workplace.
From one-time jobs to larger scale projects, the installation technicians at Advantage Moving & Storage do it all. They take the time to understand your specific business needs, workplace aspirations, and important timelines to make sure that the transition process does not hinder the daily productivity of your business.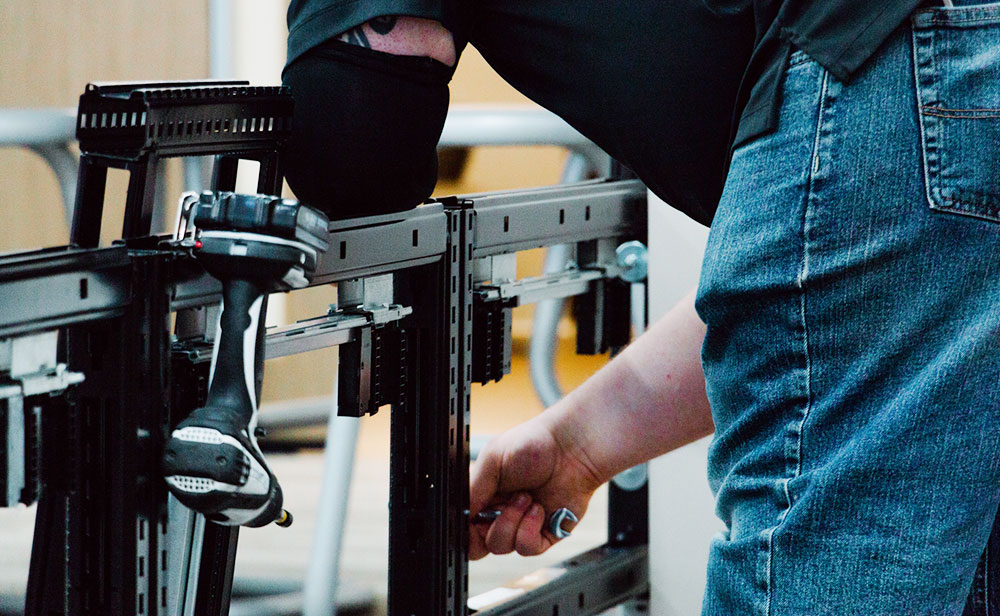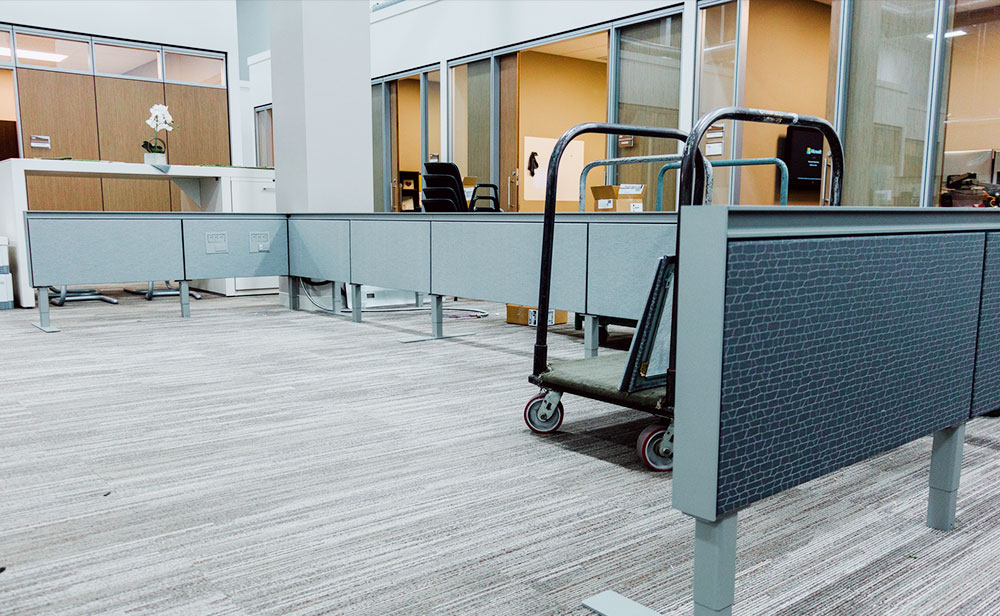 Additionally, our installation technicians have years of experience installing furniture from a variety of manufacturers. They can assist you with furniture assembly and installation, the reconfiguration of existing space layouts, furniture repair, customization of work surfaces, and more.
For more information on how our installation services can make your commercial moving project even easier, contact Advantage Moving & Storage today. Our furniture assembly and installation services technicians look forward to turning your workspace into a stunning and functional reality.