You've decided to move your business, but you now must decide HOW to move your business! There are plenty of options when it comes to transporting the contents of your old location to your new one. In this post, we'll examine three of those options in particular: tractor trailers, straight trucks and pack vans. Hopefully, this breakdown will help give you the insight you need to make your decision come moving time.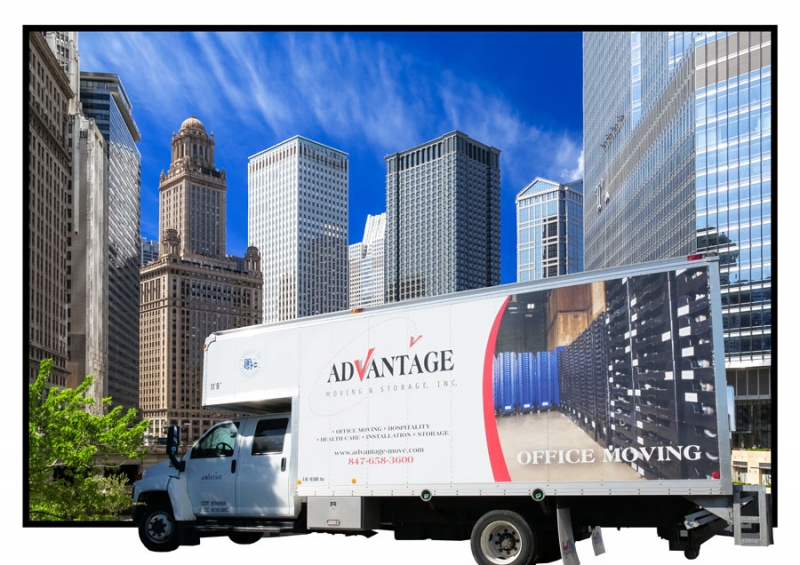 Tractor Trailer
If your commercial move involves long distance or heavy equipment, a tractor trailer may be the right move for you. Moving101.com recently broke down some of the basics when it comes to moving with a tractor trailer, check out some of the highlights below…
While rules and specifics may vary from company to company, most freight moves are handled in a similar way. After scheduling a delivery time with the company, the movers will deliver a large, 28-foot freight trailer to your home, as well as any necessary moving supplies. Once delivered, you will typically have three business days to load the freight trailer. You will only pay (by the foot) for the space that you end up using inside the trailer. So if you need more or less space than originally estimated, it's fine. A freight moving company should be able to provide you with a ballpark estimate of how much space you will need. Once you've loaded your belongings into the freight trailer, you'll place a partition by your things to separate them from other people's items. After three days of loading, the freight moving company will pick up the trailer and drive it to your destination. Customers will usually have three days to unload their belongings and empty the trailer.
Moving with a freight trailer typically involves moving a long distance (think: cross country). Given the high amount of mileage involved and the driving services, you can expect to pay around $2,000 or more for a move using a freight trailer.
While freight trailers are available for moves of all sizes, this method of moving is generally better suited for large moves. Given the ample amount of space available in these trailers, customers can move an entire four to five-bedroom household for a good deal less than using a full service moving company. Those who aren't opposed to some heavy lifting and a little do-it-yourself moving also won't have any trouble using a freight trailer. This type of relocation is considered a hybrid DIY move, meaning you load and unload the trailer yourself, but the company drives it to its destination. Unlike a truck rental where you handle all aspects of the relocation, a freight moving company handles the transportation. Freight moving companies are typically ideal for those moving far distances. While not a popular method for moving locally, those relocating across the country will benefit from having a freight moving company handle the cross-country driving part of the move.
Straight Trucks
We've all seen them on the roadways: the generic moving trucks. They're arguably the most popular way to move your home or business, but how do you know if a moving truck is the right move for your commercial move? Here are some things to keep in mind…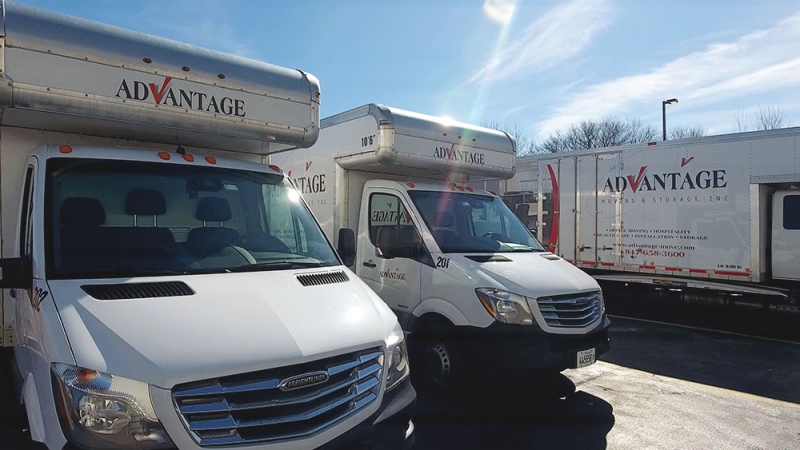 Before renting the truck, you'll need to take into account the size of your business, the number of rooms and how much large furniture you plan to pack into the truck. Most moving companies offer everything from smaller 10-foot trucks for studio apartments to larger 26-foot trucks capable of holding over four bedrooms worth of belongings. When choosing a moving truck, don't underestimate just how much stuff you have. Things always end up taking up more room than expected. When reserving a moving truck, make sure it has at least 10 percent more room than you think you'll need
Moving trucks will take into account the size of the truck you rent, as well as the distance and duration of the move when giving you a quote. However, be aware that insurance costs, additional fuel, moving supplies and add-on accessories may not be automatically rolled into the quote. One such expense that many people forget about are toll costs. If you're setting out on a long-distance, highway-required drive, you'll need to keep all toll costs in mind. Many people forget to take this into account when computing the cost of their move. If you're planning to rent a very large moving truck – anything 10,000 pounds or more – you may need to stop in at several weight stations along the way
Driving a moving truck can be tricky – especially if you've never driven a large vehicle before:
Before hitting the road, take a minute to familiarize yourself with the truck and all of its nuts and bolts. Adjust the mirrors, figure out the windshield wipers, and turn the lights on and off. You'll want to make sure these are all working properly before getting on the highway
Keep in mind that most moving trucks do not have a backseat, so it's best to keep the passenger count at two. A large moving truck may accommodate three people, however
When driving the truck, make sure that you're prepared to make MUCH larger turns than you might normally make in your everyday car
Given the size of a moving truck, it's not a good idea to drive down narrow, winding roads. Try your best to stay on main roads while driving a moving truck
Depending on your answers to some of those questions, truck insurance may be something to consider.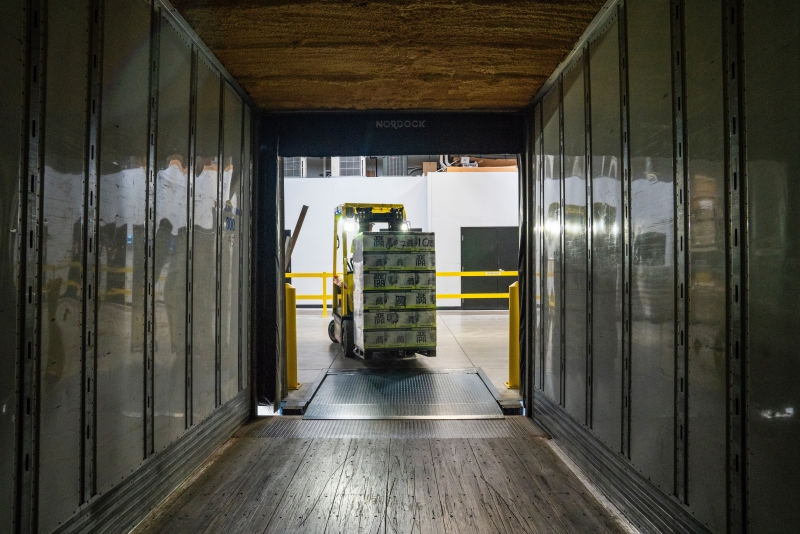 Pack Van
Despite its small capacity, the pack van has considerable utility. For small equipment and internal moves (from one part of a corporate building or campus to another), it can't be beat. Its fuel efficiency is also unmatched, making it the most cost-effective vehicle to use when possible.
No matter which vehicle best suits your commercial move, Advantage is ready to help! Contact our professionally trained staff here to get the started!