The concept of remote working continues to pick up steam across the country. A recent study estimated that by 2025, remote working will rival fixed office locations.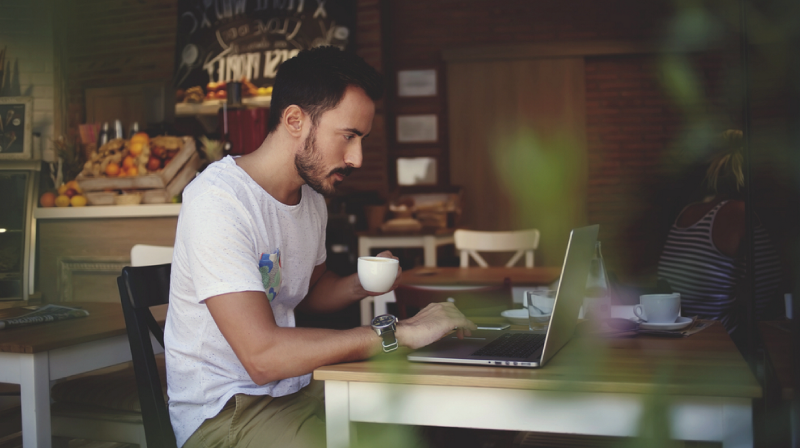 For more insight on the craze of working remotely, here are some facts on remote working from Skip the Drive:
Regular work-at-home, among the non-self-employed population, has grown by 140% since 2005, nearly 10x faster than the rest of the workforce or the self-employed
An increase in remote work could help bridge the gender gap in the tech industry. 56% of women in the tech industry leave their jobs mid-career, and 51% of women say being a working mother made it difficult for them to advance in their careers
In 2016, Dell announced its plans to further expand its telecommuting and remote work initiatives, citing the $12 million in annual savings from reduced office space costs
Of 44,008 respondents in a Stack Overflow survey, 35.1% said they work remotely at least a few days per month. 28.8% of respondents work from home more frequently than that. The highest job satisfaction was reported by developers who are completely, or almost completely remote
2 out of 3 respondents in a survey conducted by Polycom Inc said they are more productive working remotely than when they worked at an on-site office. 3 out of 4 respondents said working remotely helps them with work/life balance
In a 2017 study by IT solutions company Softchoice, 74% of 1,000 office workers surveyed said they would leave their job for another that offered the option of more remote work
So what does the concept of remote working mean for your business? With more and more employees opting to get their work done from home, it could mean the opporutnity to downsize the building in which you do business.
Of course, office space costs money. Depending on where your business is based, you could be paying as much as $14,800 a year per employee in office space (assuming 200 square feet of space per employee, according to The Square Foot in 2015—and that number has likely gone up since then).
Fundera broke down the idea in a recent post:
Remote work is hot right now: More Americans than ever are working remotely, and they're doing so for longer periods of time. Last year, 43% of adults surveyed said they worked remotely at least part of the time, and those who reported working remotely four to five days a week jumped from 24% (in 2012) to 31% (in 2016).

"Many people preferred to work at home and, we found they were actually more productive there," Paula Welsh, CEO and president of 7 Charming Sisters, an e-commerce fashion jewelry company, said of her employees, echoing a sentiment that many workers are self-reporting.

"We ended up reducing our office space as well as utility and insurance costs associated with it. Our office now includes office space for management who needs to be accessible, temporary space for staff who need it for a few hours or days, and several conference rooms for our twice weekly meetings."

Whether or not working from home actually makes people more productive is the subject of intense debate, and depends greatly on what the company considers "productive." But if the set-up works for your business (and some industries simply can't embrace remote work the same way that others can), why not run with it?

"It was never our intention to work remotely, but it wasn't something that we were against either," said Welsh. "I've always been a person who worked from my home office about three days a week, and I'm probably 30% more productive when I do so. As other people worked from home for one reason or another, we realized, that with one or two exceptions, we were all more productive at home offices."

As a result, 7 Charming Sisters paid a small fee to their original landlord to get out of their original space, and moved into a 2,500 square foot office.

"Our realized savings annually comes to about $70,000 in office rent and another $10,000 in related utility, maintenance and insurance costs," Welsh reported.
If remote working has you looking to downsize your business, or if you simply want to take your business elsewhere, don't hesitate to contact the professionally trained staff at Advantage here!