Chicago is home to many things. Deep dish pizza, breathtaking skyscrapers, bountiful history…and a lot of businesses. If you've decided to take your business to The Second City, keeping track of the proper permits can become a bit of a challenge. In this post, we'll break down some of the essential things to know when moving your business to Chicago.
The City of Chicago's website has put together a helpful list of what-to-know when it comes to permits if you choose to take your business to the city. A full link to that portion of the city website can be found here, but you'll find some of the highlights below to ensure your business is in compliance in its new home.
Why is a building permit required?
A building permit is required for new building construction, renovations, the installation of heating and cooling systems, or any plumbing or electrical work. If construction is necessary, you need to apply for building permits through Department of Buildings. A building permit is needed to make sure that the project you are constructing meets the minimum criteria of the Chicago Building Code. The Chicago Building Code exists to safeguard the public health, safety and welfare.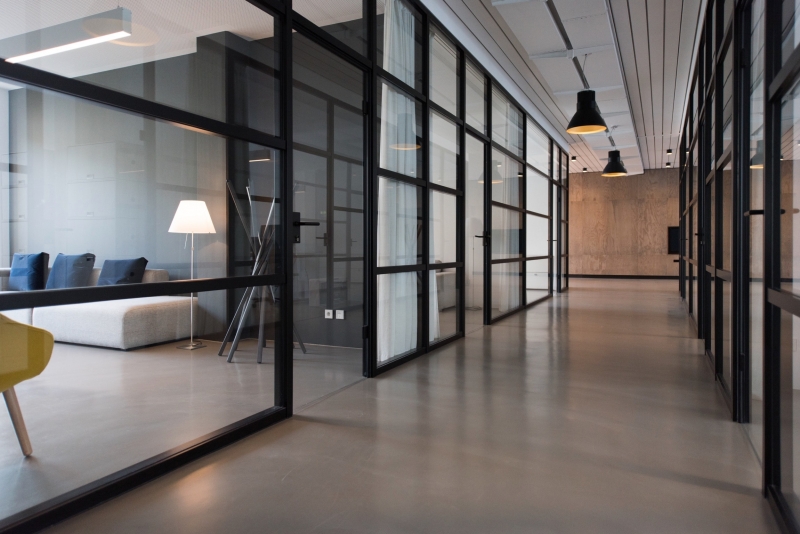 Easy Permit Process (small repair and replacement projects)
The Easy Permit Process (EPP) allows building owners to get a building permit for small projects that do not need an architect or drawings. EPPs are for the repair or replacement of existing non-structural building elements. Refer to the EPP Flow Chart. No appointment is required. You can usually get your Easy Permit the same day you apply at the Homeowner's Assistant Program Counter, at City Hall, 121 N. LaSalle, Rm 900. Zoning reviews are not usually needed. You can get some EPPs online.
Examples of common EPP projects include…
Replace limited drywall
Replace light fixtures
Replace single furnace
Replace single hot water heater
New non-brick fences (greater than 5 feet high and not more than 6 feet high)
Roof replacement
New wood frame garage New wood trash enclosure
Masonry tuck pointing
Replace limited brick masonry
Scaffolding Wrecking Permit
Public Way Use Permits
The Small Business Center (SBC) – Public Way Use Unit (PWU) issues permits to business owners who have any items (e.g. signs, canopies, awnings, benches, sidewalk cafes, etc.) that extend out (i.e. over, under, or on) to the public way from their business locations. There are many different types of public way uses, and, the process to obtain the permit requires City Council approval.
Payments can now be made online on the City's Payment Portal at pay.cityofchicago.org. You will need your business account number and permit number found on your payment coupon to process. The City of Chicago still accepts payment methods through the mail with a Personal Check, Money Order, Cashier's Check or Certified Check.
In addition to a public way use permit, all business identifiers such as signs, awnings, canopies, marquees and banners are required to have a Department of Buildings sign construction permit. Only a licensed sign contractor may apply to obtain a sign construction permit. Please see the list of approved contractors.
Chicago also requires businesses to obtain Commercial Drive Permits, when applicable. The requirements to apply and recieve that permit are extensive and can be found here, but the city also provides business owners with a chart on what to expect when it comes to cost of that permit.
Driveways up to 25 feet wide/$100.00
Driveways greater than 25 feet wide and less than 50 feet wide/$120.00
Driveways greater than or equal to 50 feet wide and less than 80 feet wide/$175.00
Driveways greater than or equal to 50 feet wide and less than 80 feet wide/$235.00
Driveways greater than or equal to 120 feet wide and less than 200 feet wide/$335.00
Driveways greater than or equal to 200 feet wide and less than 500 feet wide/$635.00
Driveways greater than or equal to 500 feet wide/$2,000.00
Loading Zones
For commercial vehicles making deliveries to businesses:
Loading zones are designated areas in the parking lane for the loading and unloading of deliveries to buildings. These zones are for commercial vehicles or vehicles that have a valid Non-Commercial Loading Zone Permit only. These zones are not designated to reserve parking for business patrons or employees. Any commercial vehicle may park in any loading zone to load and unload for up to thirty minutes.
Loading zones are usually requested by merchants or building owners through your Alderman's office. When requesting a loading zone, please consider:
1) If possible, loading should be done from the alley if one is available. If this is not an option, the location and length of the zone, and the hours of use must be determined. If parking is in high demand, the hours when the zone is active will be limited.

2) Given the cost on parking spaces throughout the city, a delivery schedule or invoice detailing delivery volume and how often deliveries are made is needed. An understanding of the delivery volume/how often they are made for a particular business will help determine the level of need for loading zones. This will also help to make sure that parking spaces are set aside only for those businesses requiring them and are not being misused.
For non-commercial vehicles to do business (drop off, pick up, etc.) – 15 Minute Standing Zones
Standing zones are designated areas in the parking lane for temporary parking. Vehicles parking in standing zones must have their hazard lights flashing while the driver is away from the vehicle. The process for determining a standing zone and approval is similar to that of a loading zone. Active hours of the zone will be limited to your hours of operation.
Note: Even though the standing zone is placed next to your business, vehicles standing in the zone for the allotted time are not obligated to visit your business.
Finally, the city's website walks prospective business owners through other essential permits, such as water, recycling and sanitation. Those helpful details can be found here.
Once you've decided to move your business to Chicago and have all of your permits in order, our professionally trained staff is ready to help! Contact us here to get started.